Horses for Sale
---
I am just a breeder, not a trainer, so I can only offer halter broke stock. Below are two yearlings for sale, and  will  shortly post new foals for sale.  You may reserve any of them with a $1000 deposit.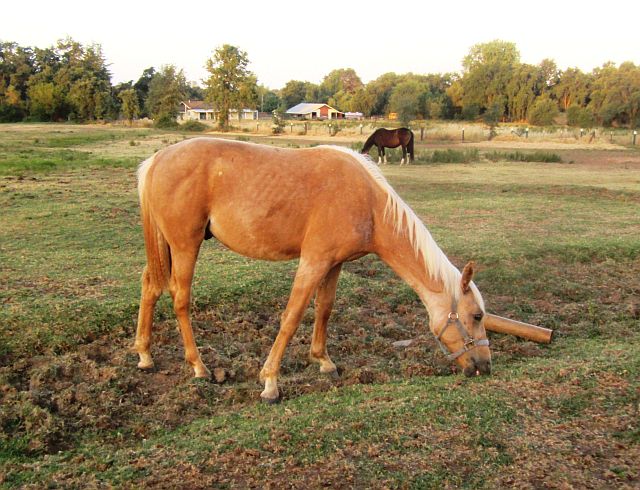 This is Just Peachy, American Sport Horse colt, registered with the PHR, and he is also eligible for registry with the American Warmblood Society and Sport Horse Registry. He has a large white star and small stripe on his face, of course the palomino color, and although you can't really see it in this picture he is also dappled, he has been gelded and is ready to go. He has a very quiet calm disposition and is an extremely easy keeper. Potential for eventing, dressage,  hunter--his hip structure reveals a dressage lean. He should mature at 16.1 or 16.2 hands, he has good bone, great feet and legs. His price is $5000
His pedigree .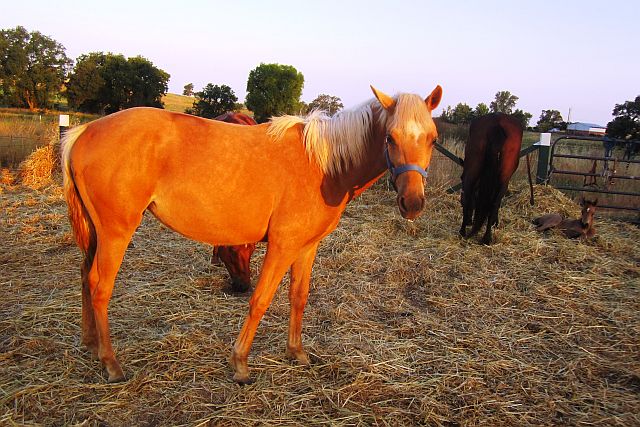 Above and below is Iced Tea, a yearling American Sport Horse filly, 3/4 sister to Peachy above--picture was taken at dawn which has made her appear more orange than she is. Iced Tea has a white star and is dappled. Her hip structure reveals she will do well in jumping, as well does her short back and sturdy pony-like build. She is also a good prospect for Hunters, Jumpers, Eventing, Western Dressage, Trail, English and Western Pleasure , and being well linebred would make an excellent broodmare. She moves out with scope and collection and should mature at 15.2 to 15.3 hands, great legs and feet. She is PHR registered and DNA typed and is also eligible for the American Warmblood Society and Sport Horse Registry. Sweet and quiet disposition, very calm. $4000
her pedigree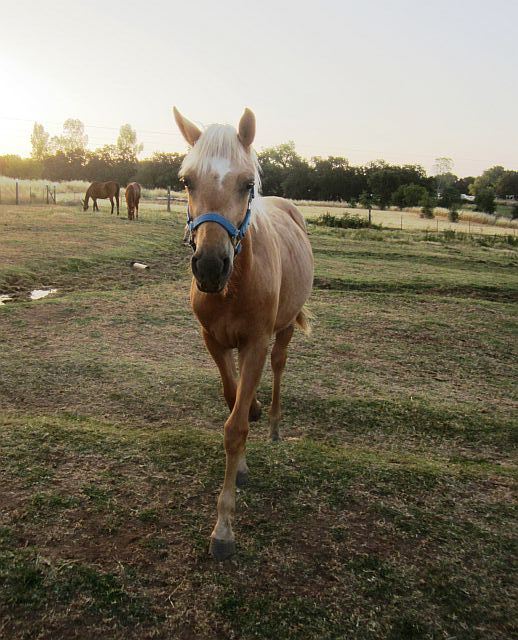 New foals  for sale to be posted soon.

Contact Information
e-mail: kathleenkirsan@hotmail.com phone: 916-289-0392