Horses for Sale
Buckskin Gelding
Yearling sport horse gelding, tobiano buckskin, registered AWS, DNA typed and micro-chipped, ready to go, halter trained and familiar with getting one and off a trailer, no other real training, nice mover, friendly, intelligent, quiet, fairly unflappable $2500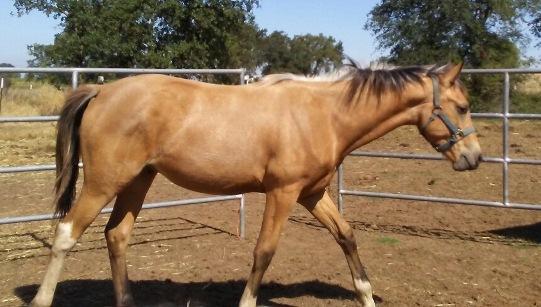 Solid Paint Mare
Detta is a 12 year old registered solid paint mare. Very attractive, trained english, walk, trot, canter, some lateral work--shoulders in etc, started on jumps...likes to go fast. I had her as a broodmare and she throws color out of solid sires, excellent mother, easy keeper. $2500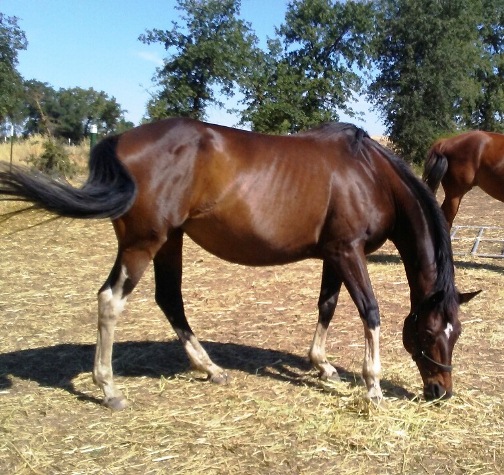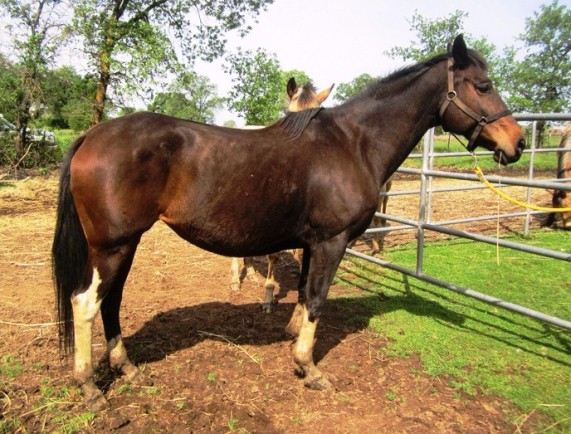 ---
The gelding Peachy has been transferred to the trainer...he will be trained and put up for sale through her.
A buckskin colt will be available later this fall when he is weaned.
This is Just Peachy, American Sport Horse colt, registered with the PHR, and he is also eligible for registry with the American Warmblood Society and Sport Horse Registry. He has a large white star and small stripe on his face, of course the palomino color, and although you can't really see it in this picture he is also dappled, he has been gelded and is ready to go. He has a very quiet calm disposition and is an extremely easy keeper. Potential for eventing, dressage,  hunter--his hip structure reveals a dressage lean. He should mature at 16.1 or 16.2 hands, he has good bone, great feet and legs. Price to be determined after training.
His pedigree .
Contact Information
e-mail: kathleenkirsan@hotmail.com phone: 916-289-0392